Videos
Please enjoy the videos of the groups you see listed here by clicking on the group name. Some of the videos were professionally and some casually recorded. Just click on the name of the group you wish to see and hear. For group pricing please contact me at 831 685 9999 so I can get more information about your event. Enjoy! Steve Robertson
Alegria
Alegria is a Latin Jazz quintet, based out of the Monterey Bay area, featuring some of the areas finest players including Paul Contos, flute/saxophones, Murry Low, piano, Dan Robbins Acoustic and electric Bass, Eric Barberia, congas/vocals and Steve Robertson Drumset/vocals and percussion. In the accompanying videos you will see the group playing live. A great band for festivals, winery events, house concerts and private parties.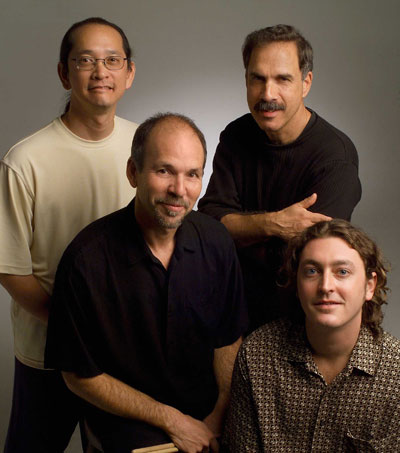 Tassajara Trio
Tassajara Trio is Eddie Mendenhall/piano and keyboard, Dan Robbins/acoustic and electric basses, Steve Robertson drumset/percussion.
Deepak Ram Ensemble
Deepak Ram Ensemble with Deepak Ram/bansuri flute, Bob Basa/nylon string guitar, John Schiflett/acoustic bass, Steve Robertson drumset/percussion
Rag Mand, Steve Robertson & Joanna Mack
https://youtu.be/j8BwOCd22gM
Ellie and I playing outside 2022.